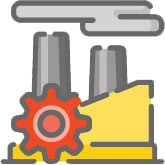 FLUX DISPENSERS MANUFACTURED BY WESTREF
IMPROVE YOUR FLUXING EFFICIENCY WITH OUR AUTOMATED FLUX DISPENSERS.
For full details, watch our short video, demonstrating use of a Westref Flux Dispenser, and accompanying equipment.
Our Core Services
More than 25 years of experience in Manufacturing and Logistics means that we understand the importance of getting the 'right product' at the 'right time'. Our flexible team of specialists also allows us to give a boutique level of service.
To achieve this, we nurture an ecosystem of partnerships that can be leveraged to help your business achieve its goals. We can be your one-stop-shop partner for products and services across a wide range of categories.
Global manufacturer of custom designed laboratory equipment for fire assay.
About Us
WE ARE A FAMILY RUN COMPANY OPERATING IN KENWICK, PERTH
Westref is owned and run by two generations of the McGregor Family with a combined business experience of over 100 years. Our boutique size and family-values means that we value our staff and make them feel like a member of the family. Consequently, our customers and suppliers receive a level of service that is increasingly hard to find.
Contact us and experience it for yourself.
SEE THE FULL TEAM